Public Relations and Media Specialist
With more than 20 years of experience, Joanne Rahn has achieved incredible media exposure for a wide range of businesses. Her experience extends from local newspaper and radio to international television news and leading online publications. When dealing with Joanne, you will find it to be quickly evident you are working with a leading public relations and media professional of the highest order.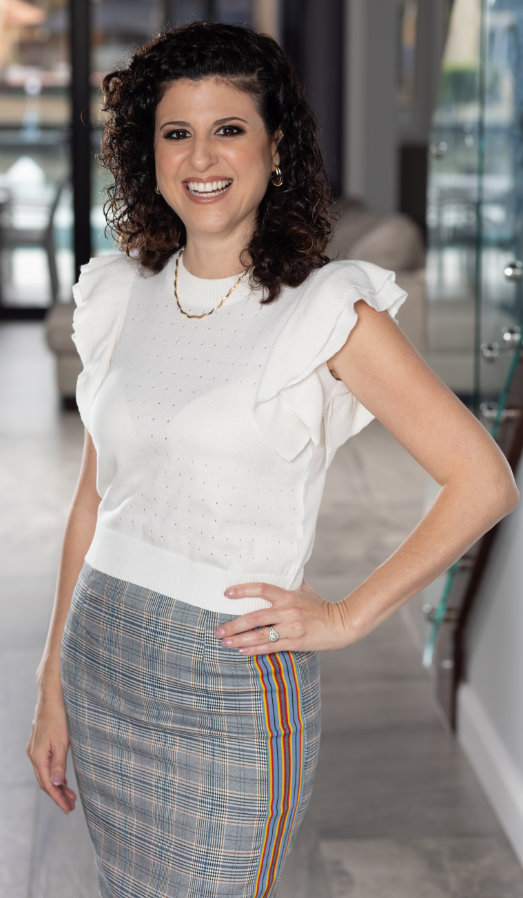 Joanne Rahn helms leading public relations agency, zanthii communications – an innovative boutique communications agency specialising in all aspects of public relations, client communications and social and traditional media management. Joanne is experienced in all aspects of sales, public relations and publicity creation, copywriting, proofreading, event and social media management, and email marketing.
Joanne graduated from Bond University in 1999 with a Bachelor of Communications majoring in Public Relations and Journalism, and a minor in Marketing.
Joanne started her professional career as a small business journalist, copywriter, proofreader, public relations professional and graphic designer at Business Publications Australia. In this position, she was responsible for the copywriting and layout of two newsletters, "Positive Business" and "Profitable e-commerce and Web Marketing". Joanne also devised and implemented a nationwide newspaper PR campaign, whereby she pitched a syndicated small business related column, credited to the Director of Business Publications Australia, to hundreds of newspapers around Australia. This regular column resulted in thousands of new sales leads for the company.
Joanne has amassed hundreds of examples of her work over the years working for companies such as the Gold Coast Tourism Bureau, Gold Coast Magazine, and Business Publications Australia, and of course in her own businesses such as high-end swimwear and fashion label, Glamorous Life by Joanne Rahn.
In her capacity as Director of Glamorous Life by Joanne Rahn, Joanne managed all public relations efforts including building long-lasting relationships with both local and national media representatives and social media influencers.
She secured media coverage for the label on FashionTV Australia and feature spreads in national publications such as Cosmopolitan Australia, Cosmopolitan Health, NW, and OK!, and local publications such as the Gold Coast Bulletin, Gold Coast Sun, Gold Coast Magazine, Coast and Life Magazines, Label Magazine and Ocean Road Magazine.
Joanne also built a celebrity following of the brand, with celebs such as Miranda Kerr, Sophie Monk, Tiffani Wood, Tania Zaetta and Ricki-Lee Coulter all owning Glamorous Life swimsuits.
Joanne has years of experience liaising and working alongside journalists, photographers, videographers, graphic designers and other creatives.
Joanne's Publicity Book
Download Your Free Copy of Joanne's New Book
Read Joanne's new book and discover how you can get FREE publicity for your brand.  In her breakthrough new book, Joanne reveals here 6 Step System of how virtually anyone can get their brand on television radio, and in local and national newspapers, in top magazines, top podcasts and leading online publications.
Whether you are operating or starting a business that is local, a national franchise, an influencer or an employee wanting to upskill, getting publicity is easier than you think, and this book will show you how – step by step!
Download it now by clicking the button below.
FREE DOWNLOAD
I have worked with Joanne from Zanthii for many years through the fashion industry and more recently worked with her to provide entertainment for the Friends With Dignity Magical Christmas Gala Charity Ball, through my Entertainment biz, EPIC Creations. She is always super friendly and engaging, a fantastic communicator and is very enthusiastic about everything she does, making her an absolute dream to work with! Cannot recommend highly enough.
Riely Alecia Saville
To one of the best PR agents and firms around, more wonderful exposure. Your passion is amazing and it shows with consistent results. To any business who doesn't think they can afford exposure and a direct increase in customers, then don't use PR. For those that want it, there is only one choice: Joanne Rahn at zanthii communications.
Andrew Barker, Chief Marketing and Sales Officer ANZ at Bartercard – QOIN
I'm Suzi Dent Mrs Earth Australia, @suzidentinspirationalspeaker Joanne Rahn from @Zanthii is amazing! She is my PR guru! I have consistently had press all over Australia and internationally, I've been on tv on Sunrise and weekend shows, the news, in women's magazines and interviewed on radio, all because I have her by my side! She has helped me build my brand over the last two years and is a professional powerhouse to work with. She's also a great chick who has become my friend. I had worked with two other PR agencies before Joanne, but she is my pot of gold who I am happy to share! She will always go above and beyond with everything! She's awesome!
Suzi Dent – Ms Earth Australia
Reach Out to Joanne
If you'd like to get in contact with Joanne, please fill in this form.
You can also connect with Joanne through LinkedIn.